A conundrum we inevitably encounter when standing up to governments or corporations is that the cards are stacked against us, no matter how just the cause. The governments' contradicting policies and actions can be particularly crazy-making.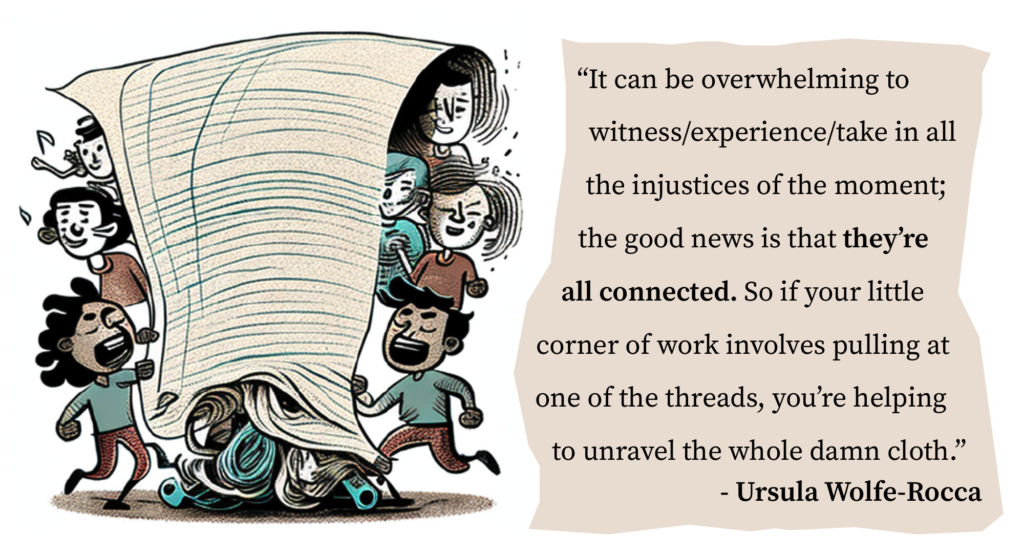 One need only review Canada's climate pledges—or federal and provincial Environment Acts and Climate Change Plans—to see the disconnect on the ground.
Let me draw your attention to one situation currently unfolding in Nova Scotia. Last month, the province renewed an Industrial Approval for the Donkin coal mine in Cape Breton. According to figures the company self-reported, the mine, owned by Kameron Collieries Ltd., is the largest methane emitter in Nova Scotia. What does the province stand to gain from this? A royalty fee of $1.20 per tonne of coal, a fraction of the $170 US a ton that coal can fetch on the global markets today.
The mine employs about 120 people in an area where jobs are desperately needed, though it's unclear how many of those jobs are being filled by local residents. The NS Department of Labour identified hundreds of safety violations at the mine from 2017 to early 2020, when the company finally shut down operations after repeated stop-work orders, citing "adverse geological conditions." Those geological conditions haven't changed, of course, but the price of coal skyrocketed, and voilà, the mine was back in business! An investigation by the National Observer's Cloe Logan revealed that the Donkin coal mine has had an even higher rate of safety violations since reopening last September than it did during its previous run.
Where is the government in all this? The NS Department of the Environment and Climate Change, which issued the industrial approval, has given the company loads of room to maneuver, with little to no actual oversight. In fact, the company seems to be the one calling the shots. It's worth noting that former provincial Cabinet minister Geoff McLellan, who was a vocal supporter of the mine while in government, was recently hired by Kameron Collieries Ltd.
No doubt there's a Donkin mine story in your backyard, too. The Trans Mountain Pipeline Expansion Project, the Greenbelt development, the Ring of Fire in Northern Ontario, new offshore oil and gas leases—in myriad ways, the government is aiding and abetting harm, and it's having enormous consequences.
So back to the conundrum I mentioned. What can we do when our governments, regulatory agencies, and public services repeatedly fail us and fail the environment?
Well, at the very least, we can rescind their social license—and we can act locally.
It's heartening to see the meaningful ways that people are coming together to make a difference. Mutual Aid, community gardens, local renewable energy projects, affordable housing co-op initiatives—these are just a few of the ways that regular people are stepping up and reimagining the world and our role in it.
Sierra Club Canada has taken on a lot of important fights, nationally and internationally, and will continue to do so. But we will always be a grassroots organization, passionate about supporting local environmental champions and those advocating for social justice and Indigenous rights.
We look forward to joining forces with you in the days and months ahead.

Tynette Deveaux
Beyond Coal Atlantic Campaign
Learn more about the campaign at BeyondClimatePromises.ca
Not a member yet? Sign up and connect with your local Sierra Club Canada Chapter. Or donate today!
The Atlantic Chapter of Sierra Club Canada is located in the territory of the Mi'kmaq, Passamaquoddy, Wolastoqiyik, Beothuk, Innu, and Inuit. We stand in solidarity. Find out more at Let's Talk About Land Acknowledgments – Beyond Climate Promises