Atlantic Activist  
Concerned citizens get a lot of flak for saying "No" to projects that threaten wetlands, forests, wildlife, or the health of their communities. Yet each day, people still find the courage to take a stand.
For some people, "No" might be as simple as writing letters, going to a rally, or calling out greenwashing online. Or it might mean leading a local campaign to save an important natural area. No matter how you take action, you never know what the ripple effects might be.
In the words of Gloria Steinem, "Whenever one person stands up and says, 'Wait a minute, this is wrong,' it helps other people do the same."
Corporations recognize this, which is why they spend so much time and money on slick ad campaigns and greenwashing. They know their social license to operate relies on their ability to make us doubt our experiences, common sense, and everything that science throws at them. And as we all know, their lobby groups exert enormous power over our governments.
Does saying "No" really work? Sometimes.
Ten thousand Nova Scotians said "No"—repeatedly and loudly—to save Owls Head Provincial Park from being sold off to a golf-course developer. In other cases, citizens took it upon themselves to pitch tents and camp out on sites slated for aerial herbicide spraying and logging of old forests—with great success. 
People are saying "No" to new offshore oil drilling off of Newfoundland and Labrador and supporting groups like Sierra Club Canada that are taking the federal government to court over new approvals, like the Bay du Nord project.
Whether it's in the form of boycotts, protests, direct action, or legal challenges, we can see the power of saying "No" all around us. In fact, nearly everything that we love and value in the natural world, from old-growth forests to thriving wetlands, exists today because someone had the foresight and the courage to protect it.
Even when our campaigns don't have the intended results—at least not right away—there's still power in challenging the status quo. I feel honoured to be part of a community of people who are stepping up and saying "No" to protect our natural world and each other.
Keep fighting the good fight,
Lindsay Lee
Community Organizer
Atlantic Chapter, Sierra Club Canada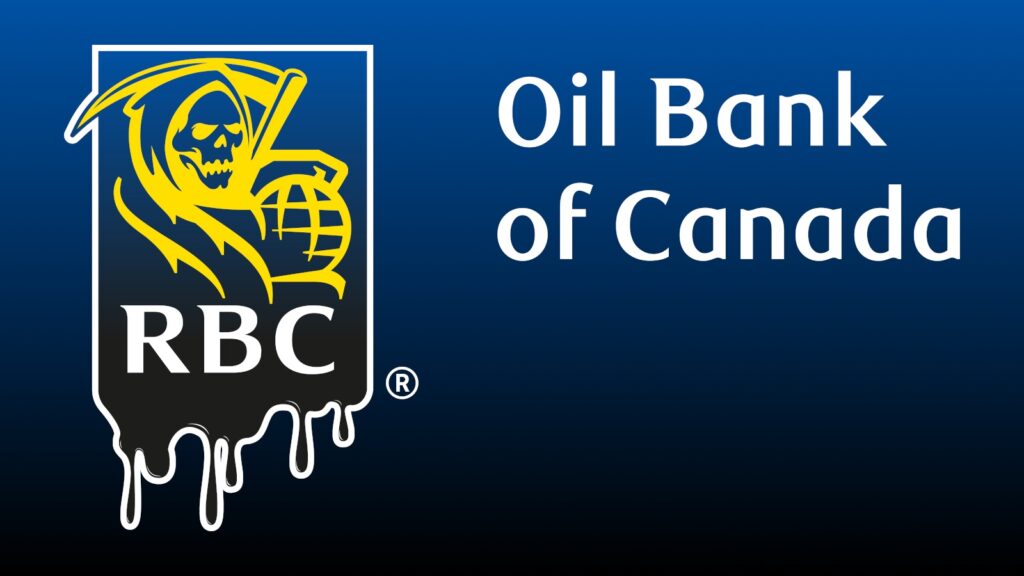 Tomorrow, April 1, join Decolonial Solidarity in saying "No" to RBC's investments in climate-destroying fossil fuels and ongoing violations of Indigenous sovereignty. Check out this handy map to find a rally happening near you. 
Say "No" to power utility monopolies that are resisting the transition to renewable energies. Find out about community energy and the energy democracy movement here and watch our recent webinar.
When you say "No," you're also saying "Yes." Here are some more ways you can do that today:
 Want to add to the Yes/No list?  Email us at Atlantic@sierraclub.ca
Donate to Atlantic Chapter
The Atlantic Chapter of Sierra Club Canada is located in the territory of the Mi'kmaq, Passamaquoddy, Wolastoqiyik, Beothuk, Innu, and Inuit. We stand in solidarity. Find out more at Let's Talk About Land Acknowledgments – Beyond Climate Promises